The dairy industry is constantly evolving. To meet changing consumer desires, dairy companies are developing products with novel ingredients and flavors to maintain interest and offer new experiences. There is also a clear movement in some countries towards dairy-free alternatives, particularly plant-based products. 'Flexitarians' – those who follow a mostly vegetarian diet with some consumption of animal products – are a key driver of the plant-based trend and represent a significant opportunity for the food industry. Substantial investments in research and development (R&D) for novel dairy alternative products are also driving growth of this market, and consumers are coming to expect improved dairy-like textures and flavors.
In this article, we discuss the changing dairy and dairy-free markets, particularly focusing onthe regions leading the way in plant-based innovation, such as the US, and where the dairy market is growing, namely developing regions including South America, the Middle East and Africa, and Asia.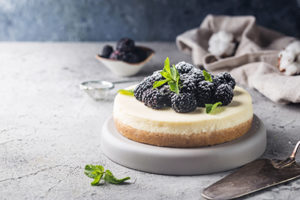 Global dairy trends
According to the Organisation for Economic Co-operation and Development (OECD) and the Food and Agriculture Organisation (FAO) of the United Nations Agricultural Outlook 2019-2028, India is the largest producer of milk globally, and China is the world's largest importer of dairy products, especially whole milk powder.1 The Asia Pacific (APAC) region is the dominating market for dairy ingredients, with its growth in recent years attributed to a high population and increase in purchasing capacity.Growth is particularly fast in Southeast Asia, with many foreign dairy companies investing in Indonesia.
Although the APAC market is the fastest-growing for dairy, adoption of plant-based dairy alternatives lags considerably behind the rest of the world. In terms of plant-based milk, soya milk is commoditised in APAC, but interest has waned in regions such as the US due to possible health and environmental concerns around soya beans.
In the West, overall per capita demand for fresh dairy products is declining in Europe and North America1, but trends such as increased consumer interest in skin and gut health are driving innovation from dairy companies. For example, dairy drinks with ingredients such as turmeric, collagen and fermented kefir are joining probiotics as quick health kick products.
Health is also thought to be higher on the consumer agenda in recent months due to the 2020 COVID-19 pandemic. A report from Mintel suggests that dairy will offer affordable nutrition to those looking to boost their immune system during these times of uncertainty, and beyond.2 A generally more health-conscious global population, paired with forecasted economic recession, provides dairy companies with an opportunity to offer inexpensive nutritious dairy products that many see as 'comfort' foods. For example, the National Health Commission of China has proposed'Guidelines for the Prevention of COVID-19', which recommends a daily intake of 300g of milk.
A worldwide view of plant-based products
Walking into most large supermarkets, it is hard to miss the growing presence of dairy alternative products – primarily milks. Plant-based milks are the main substitute for regular milk, made from pulses like soya; cereals such as oats, wheat and rice;and nuts including almond, cashew, coconut and hazelnut. According to Reports and Data, the dairy alternatives market will reach $41.8 billion by 2026, growing at a CAGR of 12.2%, with the APAC market holding the largest share in 2018,3 owing to its tradition of milk alternatives.
Alternative milks are not the only plant-based dairy products receiving considerable attention from across the world. Dairy-free yoghurt and ice cream experienced strong growth in the last five years and are predicted to remain the fastest-growing categories – above milk alternatives (Figure 1). 4 For example, some dairy manufacturers such as Danone are using the trend as an opportunity to add to theirexisting dairy brands.
Similarly to dairy, functional nutrition is playing a key role in this plant-based product development in numerous countries. In APAC, Europe and the Americas, brands are taking every effort to highlight inherent and added nutritional qualities of non-dairy food and drink. Single serving, on-the-go plant-based products are providing consumers with the quick hit of vitamins and protein that they demand. The high protein claim continues to grow in Europe in the plant-based drinks, yoghurt, and ice cream categories, featuring in 10% of new product development (NPD) in the 12 months to March 2020.5


Figure 1:

Growth of free-from dairy yoghurt and ice cream exceeds that of milk alternatives.

4

Although plant-based is a growing trend for now, its longevity as a diet is thought to be jeopardized by consumer 'self-entitlement' – the motivation is there to switch to a more sustainable diet, but many admit to struggling to sustain a dairy-free lifestyleand feel 'deserving' of daily indulgence. In fact, approximately one third of survey respondents said they would struggle to give up dairy, and that this is the barrier to them following a more environmentally friendly diet.6

Product innovation
As manufacturers seek to improve the customer experience and become more consumer-centric, transparency across the supply chain is taking center stage. The dairy aisle is being reinvented through innovation; a crucial step to revitalize the dairy industry and re-connect with consumers.

Two of the hottest areas for innovation are clean label and natural functionality, as consumers seek minimally processed products, and new and traditional ingredients with natural health benefits. For example, sour milk products and kefir have gained popularity due to their high content of natural probiotics and their association with digestive health. Another important factor is country of origin and local sourcing, as dairy brands position themselves around authenticity, indulgence, and provenance.

Responding to environmental pressures and consumer demand for more sustainable foods, manufacturers are also investing heavily in organic ranges, with sales of organic dairy rising in developed markets (particularly North America and Western Europe).

For dairy alternatives, innovation goes hand in hand with the development process as companies seek to grow market share and extend their ranges. Flavor innovationin particular has a critical role to play as only four in ten consumers indicate that they are satisfied with the taste of plant-based alternatives.6 Creating a well-balanced profile for plant-based dairy alternatives is a particular challenge for product formulators as they seek to manage both off-notes from plant-based and fortification ingredients and simulate the dairy taste and creamy mouthfeel of traditional dairy ingredients.

Unique flavors can inspire interest and help companies align with more natural and healthy profiles, for example the use of botanicals and spice like chamomile and turmeric. Whilst plant-based foods are believed to be healthier, in many cases they are heavily processed. As choice increases, consumers may place greater scrutiny on labels and companies will need to look at ways to achieve cleaner ingredient lists.Synergy's new Dairy by Nature functional flavor solutions tap into both health and sustainability trends. Providing authentic dairy flavors and concentrates with taste modulating benefits – such as masking and mouthfeel – customers have a choice between grass-fed dairy enriched solutions and dairy-free solutions.

The outlook for dairy
Plant-based dairy alternatives are picking up considerable pace in multiple regionsand although they are yet to catch up with dairy, companies are realizing the urgent need to create unique products with ingredients and flavors that will intrigue and entice consumers.

It could be that products addressing the best of both worlds could draw significant attention in the future. For example, the introduction of hybrid products using both dairy and plant-based milks may prove more attractive to a wider consumer base.Such blends could offer the desired nutritional benefits of dairy milk while also appealing to the growing number of consumers who want to include more plant-based foods in their diet.

Dairy or not, consumers are looking towards brands that clearly address nutritional benefits and environmental considerations, with a preference for natural/organic messaging. Meeting this demand requires the collaborative effort between product developers and flavorists.

With extensive experience in ingredient production for diverse food and beverage applications, Synergy can help customers to improve performance and create products that stand out from the crowd. Synergy's toolbox offers a range of appealing flavors, including the latest trends, such as botanicals and flavor fusion varieties, which work in conjunction with the Dairy by Nature portfolio to help food manufacturers to satisfy and inspire their consumers.
The Author
:
Lorraine Kelly is Senior Category Manager,
Synergy Flavour
s, based in Ireland and the UK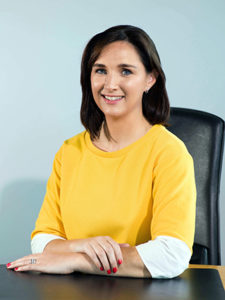 References
1.
Dairy and dairy products

–

OECD-FAO agricultural outlook 2019-2028

,

http://www.fao.org/3/CA4076EN/CA4076EN_Chapter7_Dairy.pdf


2. Dairy in a post-COVID-19 world, 2020 (Mintel)
3.

Dairy Alternatives Market By Product Type (Soy Milk, Almond Milk, Coconut Milk, Rice Milk, Oat Milk, Hemp Milk, and Others), By Formulation, By Application, By Distribution Channel And Segment Forecasts, 2016-2026, Reports and Data, April 2019,

https://www.reportsanddata.com/report-detail/dairy-alternatives-market


4.

Post-dairy era: the unstoppable rise of dairy alternatives

, Passport, March 2020
5.

A year of innovation in plant-based drinks, yogurt & ice cream, 2020​

(

Mintel

)
6.

FMCG GURUS Top Trend 1: Plant Life Explored

, March 2020.