FMT: Good day Mr. Leister, why is there pressure on manufacturers to reduce the sugar content of food and beverages?
D. Leister: Concern about the high sugar content of diets in the DACH countries (Germany, Austria and Switzerland) has been growing for many years. In Germany an estimated two thirds of men are overweight (1) and the prevalence of type 2 diabetes has been estimated to be as high as 9.9%. (2) Alarm about such statistics, and the role that excessive sugar intake plays in them, has prompted action by governments and NGOs. In 2017, the Austrian Diabetes Association advised consumers to limit their sugar consumption (3) and in 2019, the German government called for manufacturers to voluntarily reduce the sugar content of food products. (4)
FMT: How have consumer attitudes to sugar changed?
D. Leister: There has been a major shift in consumer attitudes to sugar, which is reflected in purchasing behaviours. More than a quarter (27%) of consumers in Germany are concerned that there is too much sugar in their breakfast cereals, and 'low in sugar' is one of three most important factors they consider when deciding which cereals to buy. Such consumer sentiment has driven significant increase in low sugar innovation. The share of new cereal products with 'low/no/reduced sugar' claims grew in Germany from 7% in 2012 to 16% in 2015. (5)
FMT: What is the global picture on sugar reduction?
D. Leister: The changes in the DACH region are part of a wider global trend, as consumers and governments across the world demonstrate growing awareness of the risks posed by excessive sugar consumption. Eight in ten consumers are trying to limit or avoid sugars (6), many countries have implemented taxes, and the American FDA has introduced labelling rules to highlight added sugars.
FMT: How has this affected sweetener markets?
D. Leister: There is clear pressure to reformulate recipes with lower sugar, or to cut sugar out altogether. However, awareness of the consequences of high sugar consumption has not diminished consumers' appetites for sweetness. Research shows that sweeteners such as sucralose, aspartame and sodium saccharine, can be an effective way to offer the sweetness of sugar without compromising on taste. This, along with an increase in the consumption of processed products, is driving growth in in the DACH countries – Germany's sweetener market is the largest in Europe, and is projected to grow at a CAGR of 1.72% to 2025.(7)
FMT: What are the key categories for sweeteners?
D. Leister: In the DACH countries, the category where products are most likely to include sweeteners is nutritional drinks and other beverages. They're also commonly used in bakery, confectionery and snacks.
FMT: What are consumers looking for from sweeteners?
D. Leister: There's growing demand for options with a natural or plant-based positioning and this can be a major purchase driver. In the US, for example, 28% of consumers cite the use of natural ingredients as a factor that would encourage them to increase their consumption of carbonated soft drinks.2 There is therefore surging demand for sweeteners with a natural positioning, such as stevia. In Germany, more than 100 companies are manufacturing products that contain stevia glycosides. (9)
FMT: What sugar reduction solutions does Prinova offer?
D. Leister: Prinova offers a comprehensive range of innovative sugar reduction and sweetness-enhancing solutions produced in our state-of-the-art facilities in Europe, Asia and America. Our ingredients include Acesulfame K, Aspartame, Sucralose, Sodium Saccharin, Stevia and Stevia blends, and Sodium Cyclamate. We also produce custom blends based on customer formulas, and sweetened market-ready blends that are ideal for applications including beverages and RTM powders.
FMT: What should companies look for from sweetener providers?
D. Leister: Of course quality and trust are key. It's also important to work with a partner who can offer you market intelligence and pricing leverage. Another big factor is price stability – the sweetener category is notoriously volatile. Prinova's long-established supplier relationships, mean you can be confident in our supply chain security.
FMT: How do you see demand for sweeteners increasing in future?
D. Leister: Health-related problems relating to excessive sugar consumption will be a problem, and a market driver, for decades to come. Last year, researchers estimated that levels of obesity in men would not peak in Austria until 2040, in Germany until 2041, and in Switzerland until 2052. (10) That means the incentive to reduce sugar will only increase, and the use of sweeteners remains one of the best strategies to respond without diminishing the appeal of products. Meanwhile, sweetener markets are also being boosted by factors such as growing interest in sports nutrition beverages. Although demand is likely to grow less rapidly in Europe than in some developing economies, the region's speciality sweetener market is currently forecast to grow at a CAGR of around 5% to 2025. (11),(12)
FMT: Thank you, Mr. Leister.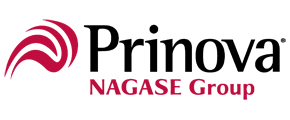 Sources:
(1) World Health Organization, Diabetes Country Profiles, Germany, https://www.who.int/diabetes/country-profiles/deu_en.pdf 2016
(2) Gabler, M., Geier, S., Mayerhoff, L. et al. Cardiovascular disease prevalence in type 2 diabetes – an analysis of a large German statutory health insurance database. BMC Public Health 21, 328, 2021
(3) EASO 'New Sugar Recommendations for Austria', February 9 2017
(4) Southey F 'Germany calls for food manufacturers to voluntarily reduce sugar, fats and salts', Food Navigator, 8 January 2019
(5) Mintel 'Breakfast Cereals', September 2016
(6) International Food Information Council Foundation, Food & Health survey, 2019
(7) Mordor Intelligence 'Germany Food Sweetener Market – Growth, Trends, COVID-19 Impact, and Forecasts (2021 – 2026)', 2020
(8) Lightspeed Mintel, July 2020
(9) Mordor Intelligence 'Germany Food Sweetener Market – Growth, Trends, COVID-19 Impact, and Forecasts (2021 – 2026)', 2020
(10) Janssen F, Bardoutsos A, Vidra N 'Obesity Prevalence in the Long-Term Future in 18 European Countries and in the USA' Obes Facts 13:514 –527, 2020
(11) Market Data Forecast 'Europe Speciality Sweeteners Market By Application (food Sector, Beverages Sector And Others) , By Type ( Natural And Artificial) And By Region – Industry Analysis, Size, Share, Growth, Trends, And Forecasts(2016-2021)', February 2020
(12) Mordor Intelligence 'Europe Sugar Substitute Market – Growth, Trends, COVID-19 Impact, and Forecasts (2021 – 2026)' 2020