Sparky and Fluffy, for the most part, are interested only in the food and treats inside the package. But, increasingly, pet owners are paying attention to the package itself, and seeking options that offer both convenience and sustainability.
Many current dog- and cat-food packages are less than environmentally friendly. Some require either a significant carbon footprint to manufacture and transport (such as many metal cans and glass containers), while others currently are not recyclable, often due to the multilayer construction used to ensure proper protection of the contents (such as in most current flexible bags and pouches). All signs point to sustainable packaging innovation as the next step for the pet food market.

Last summer, surveys in the United States commissioned by the Flexible Packaging Association (FPA) offer interesting insights into consumer and brand owner perceptions on the topic. The research – dubbed the "2018 Sustainability Study" – integrates insights from brand owners surveyed online in June 2018 by Packaging World and from an online survey of U.S. consumers conducted by The Harris Poll in July 2018.

Consumers overwhelmingly (82 %) said they care about the sustainability aspects of packaging. But brand owners tend to question whether consumers really understand what makes a package truly sustainable, which is creating an opportunity to educate them on the bigger picture, and share a new story with their customers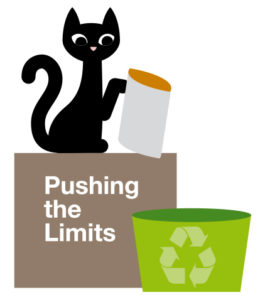 "Mondi, a leading global packaging and paper supplier, has just such a sustainability story, and several products to support telling it. Mondi's view is that packaging should always be fit- for-purpose – paper where possible, plastic when useful – and sustainable by design. As a producer of both paper and plastic based packaging, Mondi carefully monitors trends and offers a range of high-performance, paper- based, flexible plastic and hybrid packaging solutions that combine paper and plastic in the best possible way," according to Thomas Kahl, Project Manager EcoSolutions for Mondi Consumer Packaging.
"We're working with partners across our value chain to reinvent plastic packaging so that it supports a sustainable economy. Through high-tech flexible plastic, which uses atleast 70% less material than rigid plastic, and innovative plastic-paper combinations we provide sustainable packaging solutions that retain their essential functionality," he notes.

"We also know that for many applications, our high-quality paper packaging is the best choice. By taking a holistic view, we can develop packaging that considers the needs of each customer, their products and the planet." A recent survey showed the different needs and understandings are out there about sustainability, which is a new chance to educate end consumers about what makes a product truly sustainable.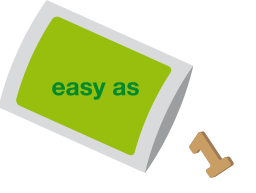 Understanding life cycles
While the majority (72 %) of brand owners believe that consumers do care about the sustainability aspects of packaging materials, they are less convinced (56 %) on whether or not consumers care about the sustainability aspects of packaging processes, referring to the broader life-cycle assessments (LCA) of such products.
Given a list of phrases that relate to sustainability, the survey found, a majority of consumers associate sustainability with terms such as "renewable" and "recyclable" that have been part of the lexicon for years.
"They may not be readily familiar with specific life-cycle packaging impacts," FPA says, "but when presented with them, consumers recognize their importance." For example, only 24% of consumers say transportation efficiency describes sustainability, yet 81 % think it's at least somewhat important that product packaging has been transported efficiently. And, surprisingly, only 9 % of consumers associated "lightweight" with sustainability. These results clearly provide an opportunity for brand owners to elevate the visibility of specific sustainable manufacturing processes and supply-chain con- cepts in the sustainability conversation among consumers, the report suggests.
The Millennial Opportunity
FPA's research also shows another market opportunity for packagers and brand owners, along demographic lines.
Millennials (ages 18-34) are more likely than other age groups to say it is "absolutely essential" or "extremely important" that packaging has a sustainable life cycle, is manufactured with less energy, and has been transported efficiently. At the same time, consumers aged 18-44 are more likely than those 45 years or older to actively seek out products in sustainable packaging and more likely to view flexible packaging as sustainable. This would indicate that flexible packaging companies have an opportunity to grow with younger generations' emphasis on package sustainability.
Brand Owner Priorities
Sustainability is a priority for the majority of brand owners, and packaging plays a key role in their sustainability efforts. Two-thirds (67 %) of those responding to the survey indicated their company has put forth more effort with regard to this topic in the past five years. Only 4% said their sustainability efforts had decreased in that period. One option brand owners are seeking is fully recyclable packaging that can run on existing filling lines.
Brand owners identified price (44 %) and quality (42 %) as top barriers to increasing sustainability efforts, once again offeringanopeningforflexiblepackaging suppliers to tell their compelling life-cycle story to their customers.
Some Sustainable Solutions
Several current Mondi products dedicated to the pet food industry serve to illustrate this sustainable approach. Mondi is a key flexible packaging supplier to leading pet food brands in both Europe and North America and provides pet food manufacturers with solutions for dry and wet pet food, snacks, treats, and other pet- care products. Mondi prioritizes optimizing shelf-life, end-user convenience, and superior appearance.
Its FlexziBox® line of premium, reclosable bags offers a variety of user- friendly features, including carry handles, zipper or slider closure options, spouts and caps. The premade, side-gusset bags can be flat-bottomed, and opened and closed as often as desired. The bags in this product line are airtight, shelf table, fully printable on all sides and have longitudinal sealing seams. And – perhaps most importantly – are fully recyclable (where existing recycling systems are in place), due to their mono- material composition, according to Jens Koesters, Manager Technical Services at Mondi Halle's plant in Steinfeld, Germany, who invented the product.


Additionally, he adds, Mondi has been running tests on some customers' filling lines with these mono-material bags, and the preliminary results are very promising. Most have found no need to significantly alter their filling lines to accommodate these new package designs.
Another, newer variation on this FlexziBox® concept – developed specially for longtime Mondi customer MERA Tiernahrung GmbH – is a paper-based line of dog food packaging. MERA is a so- cially minded, mid-sized family company in Kevelaer, Germany, that supplies private-label pet food to the German retailer Fressnapf Tiernahrungs GmbH. For its range of Nature's Effect-brand baked pet food, MERA wanted packaging with a very natural look and feel, and a paper- based product delivered on that promise.
Mondi stepped up and delivered an ideal solution with a paper-based FlexziBox."
Offered in sizes ranging from 1 kg to 10 kg, these MERA packages are all are made of a laminate consisting of brown kraft paper, a transparent polyester (PET) middle layer, and a transparent, low-density polyethylene (LDPE) inner barrier layer. In addition to all versions offering reclosability for added convenience and freshness, the largest package includes an integrated handle on the side for easy carrying.
Reverse Engineering the Pouch
Mondi, meantime, also has de- veloped another type of mono-material, fully recyclable package option. It is an all-polyethylene, flexible pouch that was created initially for Werner & Mertz GmbH, the German producer of Frosch-brand liquid laundry detergents. It is now being adapted for use in applications such as dry pet food and biscuits.
The original pouch concept in- volved nearly four years of research and development, which essentially reverse- engineered the entire product development process. Mondi began at the end of the product's life cycle and gathered input from waste collectors, sorters and recyclers to learn what issues those members of the supply chain face every day.
For this ambitious project, Mondi collaborated not only with Werner & Mertz, but also with:
EPEA Switzerland GmbH, a Cradle to Cradle® design certification firm, whose role in the project was to assess – down to the molecular level – which materials (to include all the resins, inks and constituent components) were environmentally acceptable and suitably recyclable for the desired end product.
Institut cyclos-HTP, the institute for Recyclability & Product Responsibility, which strove to ensure that those materials would work within existing recycling structures and throughout their extended lifecycle.
and Der Grüne Punkt – Duales System Deutschland, which researched and confirmed the potential market value of the resulting recycled materials.
The Value of Experience
This type of in-depth R&D work, combined with Mondi's extensive ex- perience in flexible packaging material exploration, places the company in an excellent position to address some of the sustainability challenges that brand owners in the pet food sector are demanding when it comes to their future packaging needs, and the full life cycle of such products.
We know Sparky and Fluffy won't appreciate all that goes into packaging their dry biscuits. But they certainly will love the excellent food-preservation properties of these "greener" packages, and their owner's will too. At the same time, rest assured that brand owners will highly value innovation that helps them to become responsible partners in the drive to a more circular and sustainable economy.