Pet owners are increasingly showing an interest in traditional medicine, such as phytotherapy. They often particularly value closeness to nature and are markedly more accepting of naturally derived medicines. After all, the use of medicinal herbs is in no way limited to humans. For pets such as dogs, cats, horses, rabbits, rodents and birds as well as farm animals like pigs, cattle, sheep and chickens, plants – in the form of medicinal feed or feed supplements – can play a valuable role in preventing disease and curing illnesses. Pets, in particular, are increasingly facing agerelated issues such as obesity, skin conditions, gastrointestinal disorders, joint pain and cardiovascular diseases. Often, these problems are caused by food intolerances or allergies. Unnatural domestic lifestyles may well take their toll.
Today, more than 20,000 different plant species are used in phytotherapeutic remedies across the globe. So much of what nature has to offer can be used to help animals benefit from alternative medicine. This includes parts of plants, such as the roots, bark, seeds, flowers, leaves and fruit, each of which may contain active ingredients in varying quantities and qualities depending on the degree of comminution (cut sizes: whole, coarse cut, fine cut, crushed, powder). These remedies are effective thanks to ingredients such as bitter substances, tannins, essential oils and flavonoids. On the whole, different medicinal plants are effective for different organ systems and can be classified as such. On the basis of various symptoms and physiological functions, the following descriptions showcase some of the medicinal plants frequently used in phytotherapy to promote animal health.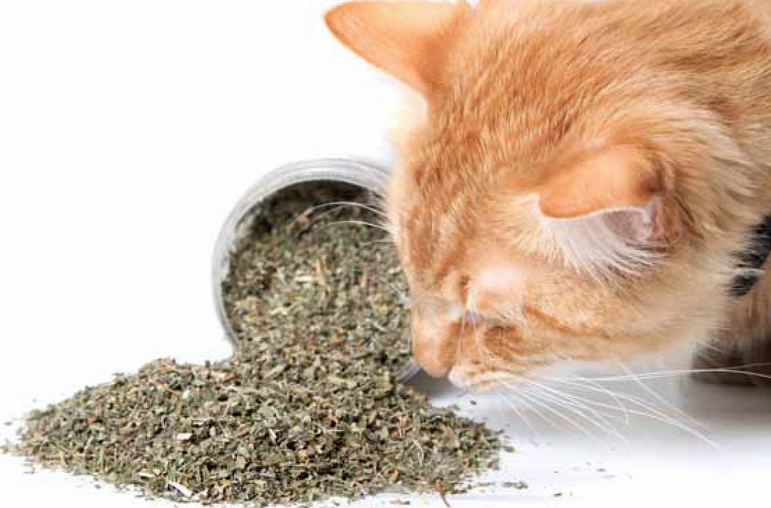 Immune system and metabolism
The immune system serves to protect the body. On the one hand, it is responsible for warding off any external influences that may threaten the organism. On the other, it monitors the functioning of the body's cells. The metabolism encompasses all the biochemical processes in the body. Substances are primarily absorbed through respiration and food intake and are processed to maintain the body. Many medicinal plants can help strengthen the immune system and stimulate the metabolism.
Fenugreek seed (Trigonella foenum-graecum)
• Effective against bacteria, viruses and fungi
• Stimulate digestion and urine flow
• Anti-inflammatory
• Galactagogue
• Key ingredients: mucilage, proteins, flavonoids
Juniper berries (Juniperus communis)
• Positive effect on kidneys
• Proven remedy for gastrointestinal tract disorders
• Stimulate appetite, promote digestion, promote flatulence
• Helpful for bronchitis
• Stimulate lactation
• Key ingredients: essential oil, tannins
Garlic bulbs (Allium sativum)
• Stimulate appetite and digestion
• Effective against bacteria, viruses and parasites
• Dissolve viscous mucous in the bronchial tubes
• Improve blood flow
• Promote and detoxify gut flora
• Key ingredients: allium oils, flavonoids, enzymes, vitamins B1, B2, B6, E, C